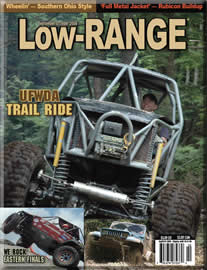 Low-RANGE® Magazine Ceases Publication
Due to the financial trouble in the automotive, aftermarket and publishing industries, we are forced to cease publication of Low-RANGE Magazine. The magazine launched in May, 2005.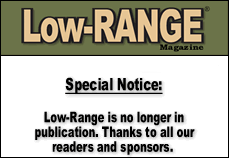 All of us here at Low-RANGE Magazine would like to thank our advertisers, business partners, freelance writers/photographers, and especially our readers, who made this entire experience rewarding and enjoyable.
On behalf of the entire staff at Low-RANGE Magazine we would like to thank everyone for the memories and support.